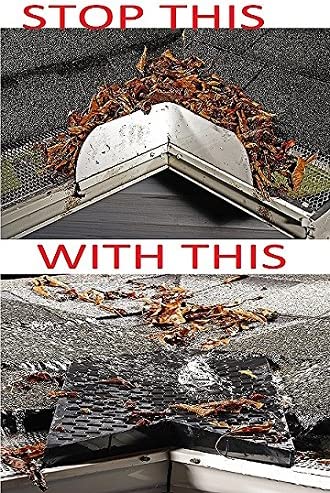 Barnett's Valley Controller
*Customer Notice*
New orders will be unavailable both on Amazon and over the phone. October 11th-15th, October 19th-November 2nd, and December 8th-21st.
Who is Barnett's Valley Controller
Barnett's Valley Controller is the sister company of Barnett Spouting, Inc. It's a second generation family business that consists of two members who have a total of 83 years in the seamless gutter industry. Our products have been on the market for 12 years.
Gutters is all we do. We do excellent work and work hard at providing service to our customers.
With the growth of the gutter leaf protection industry, we have received many complaints about leaf protection systems that failed to control the water flow on inside corners, or that what had been installed to solve the problem created a dam that collected debris which then allowed the water to track around it, missing the gutter.
In response to these problems, Barnett's Valley Controller was created. Our goal was to design a product that would get the water into the gutter and not provide anything for material to collect against and create a debris dam.
We knew it had to be compatible with all leaf protection systems. Barnett's Valley Controller meets all these requirements. Our 83 years of real experience provided a practical solution to many roof gutter problems. If you need us, we will be there.
Barnett's Valley Controller LLC
6201 Terrace Hills Drive
Clinton, Ohio 44216
Phone: 330-882-5161
Email: olbarnett591@gmail.com